Kookoo Sabzi (Persian Herb Frittata) with Sadaf Kookoo Sabzi Dried Herb Mix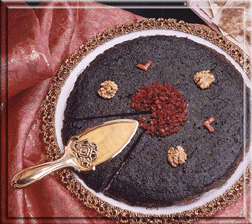 Kookoo Sabzi (Persian Herb Frittata) with Sadaf Kookoo Sabzi Dried Herb Mix
Ingredients:
1/4 cup Sadaf Grapeseed Oil
2 onions, finely chopped
4 cloves of garlic, minced
8 eggs, beaten
Salt and pepper to taste
Instructions:
In a large pan, heat the Sadaf Grapeseed Oil over medium heat. Add the onions and sauté until translucent.
Add the garlic and sauté for an additional 2 minutes.
Add the Sadaf Kookoo Sabzi Dried Herb Mix and sauté for 2-3 minutes, or until the herbs are fragrant.
Pour the beaten eggs into the pan and stir gently. Cook until the eggs are set, about 5 minutes.
Season with salt and pepper to taste.
Serve Kookoo Sabzi hot or warm, garnished with fresh herbs if desired.
Note: Kookoo Sabzi is a traditional Persian dish similar to an omelette but it's made with herbs and it's a popular dish for lunch or brunch. The use of Kookoo Sabzi Dried Herb Mix is a quick and easy way to infuse the dish with a combination of traditional herbs such as parsley, cilantro, dill, chives, and mint, giving the dish a fresh and unique flavor