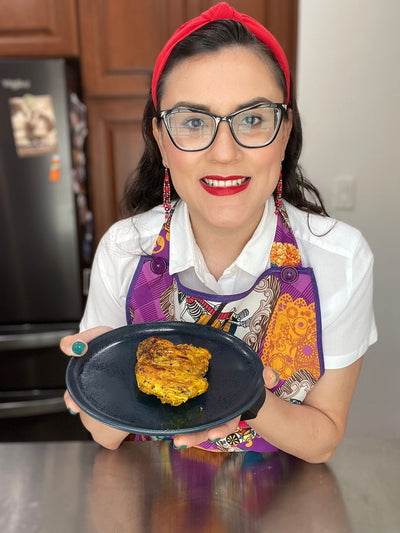 Lemon Pepper Chicken Recipe
By Bernadette Molina

Author of Award Winning Cookbook, Herencia Cookbook, and food content creator with a niche in Latin fusion.
Serving Size: 2 | Time: 30 minutes
Ingredients

Recipe Preparation
Rinse chicken with cool water and half a lemon.

Place into a bowl with olive oil, and seasonings. Mix.

Warm a pan on medium heat, for about a minute.

Once the pan is warm, add avocado oil.

Place chicken and sear for 3 minutes on high.

Flip, and sear the chicken for 3 more minutes.

Flip the chicken again and lower the heat. Squeeze the second half of the lemon over the chicken. Cover and let cook for 7 minutes.

Flip the chicken a final time and cover. Cook for 5 more minutes through or until chicken reaches an internal temperature of 165 F. 

Enjoy with rice and steamed asparagus.